A Trusted Locksmith Company in Ridgewood NJ
Are locks giving you a tough time? Do you want to get new keys for your home or your vehicle? Look no further than Alpha Locksmith & Security. We are a reliable locksmith company in Ridgewood NJ providing locksmith service to individuals in need. Whether you're living in a remote location of the city or you're located in the middle of the town somewhere, our certified professionals will arrive at your location on time. We are known for our professionalism and when it comes to locksmith services we aim to deliver service that is second to none. Whether you're in need of residential locksmith services, commercial locksmith services or automotive locksmith services, we have all kinds of locksmiths. Our team can perform a variety of different locksmith jobs without breaking a sweat. So what are you waiting for? Need a professional locksmith company for your lock & key problem? Call our locksmith service.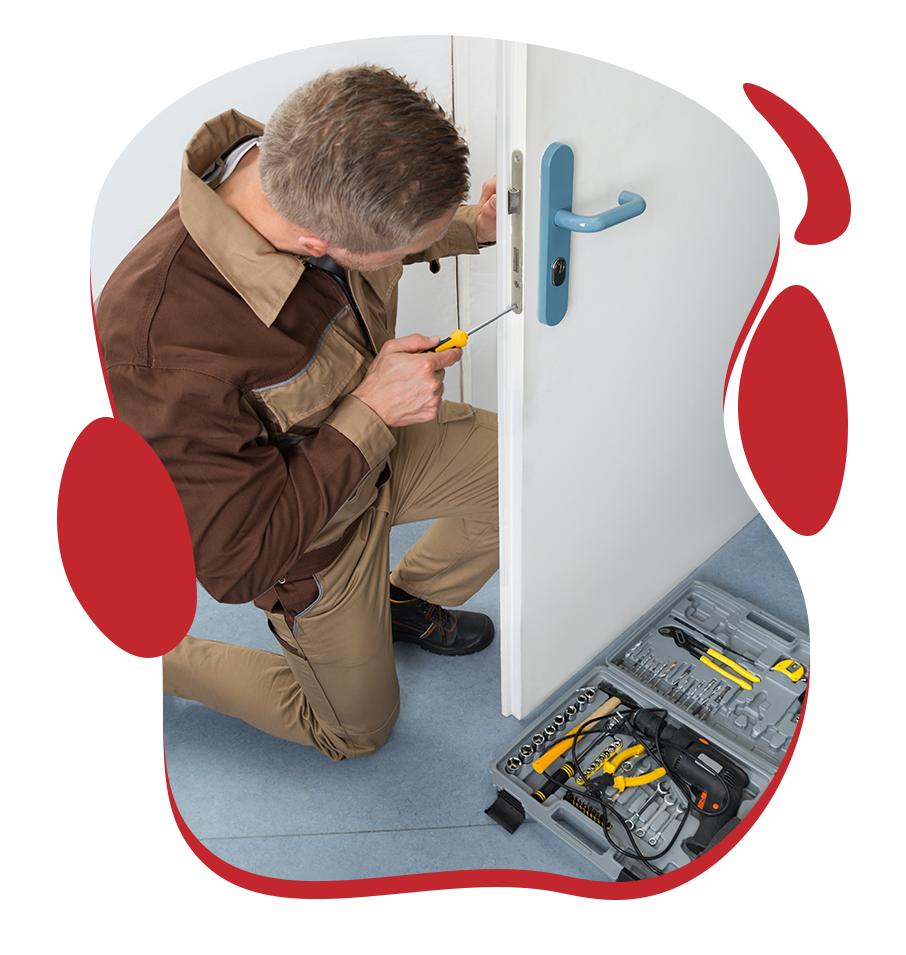 Need New Lock Installation?
Call our Residential Locksmith

in Ridgewood NJ
Have you recently shifted home somewhere in Ridgewood? In case, you then need to get some new locks installed at your premises. Having new locks can increase your sense of security and provide you with exceptional protection. Our team of certified locksmiths can install a variety of different locks at your premises without causing any stress. We can install locks from Yale, Schlage, Baldwin, Kwikset, Toshiba & many other renowned lock brands. When it comes to new lock installation, our teams have ample experience. They have spent years installing, repairing & replacing locks for a variety of homes in New Jersey. Besides lock installation, we can also rekey locks for you in Ridgewood NJ.
Shifted home in Ridgewood NJ and need a trusted locksmith company to provide assistance?
A Wide Range of Locksmith Services
Lock Installation
& Repairs ​
Get Upgraded Workplace
Security from our Commercial Locksmith

in Ridgewood NJ
A secure workplace is a blessing especially when there's danger lurking around in the neighborhood. A burglar breaking into your premises during the late hours of the night and stealing away your prized possession is the last thing you want. Well if you're of the mind to secure your work premises, our team of locksmiths can be of assistance. Our commercial locksmith in Ridgewood NJ can help you install the best security systems at your workplace. Whether you're looking for modern smart lock solutions or access control system installation, our locksmith will install them for you in the most perfect manner. We have the tools & the expertise to make sure your workplace has the best security.
Do you want to ensure your workplace turns out to be the most secure place in Ridgewood NJ?
Dealing with a Car Lockout Situation?
Call our Automotive Locksmith

in Ridgewood NJ
Car lockout situations can take place unannounced and they are the most dreadful when they take place during the late hours of the day. If you were driving back home and thought of making a short stop somewhere in Ridgewood NJ to buy yourself a cup of coffee only to realize that you've accidentally locked your keys inside the vehicle. Such scenarios can put you under a lot of stress and if you're dealing with one, then it's about time you call in the professionals. At Alpha Locksmith & Security, we have car locksmiths who can easily unlock any vehicle type without having a single worry on their mind. They are trained to unlock almost any vehicle easily. Whether you drive a Mercedes, Tesla, Lincoln, Ford, Toyota or Honda, or any other brand, our teams are fully trained to unlock your car door & retrieve your stuck key. Car lockouts aren't the only thing we are good at. Our auto locksmith in Ridgewood NJ can help you with car key programming, car key replacement, trunk unlocking, ignition replacement, and many other car auto locksmithing tasks. Need a professional in Ridgewood NJ for assistance?
Alpha Locksmith & Security | Available for All Locksmith Emergency Situations
Whether you've misplaced your home keys or car keys, our professionals are available to provide you with a fresh new pair. We are ready to respond to all kinds of lock & key emergency situations in Ridgewood NJ. Whether you're stuck outside the house with a locked premises or outside your brick and mortar store, our locksmiths will arrive at your location to relieve you of your problem.
Why we think we are the best locksmith service for you in Ridgewood NJ
We offer maximum customer satisfaction.
Our locksmiths are licensed, certified, bonded & insured.
Teams at Alpha Locksmith & Security are highly trained.
Our mobile locksmiths have vans are ready for dispatch.
We have the necessary tools & equipment ready.
Want to hire a professional locksmith company to help you out during your lock & key emergency?

Security Systems Installed