Your Trusted Locksmith for Key Programming & Replacement
Are you in need of new home keys, or have you lost your car keys somewhere in Glen Rock, NJ? Call our locksmith company to provide you with a fresh new pair. At Alpha Locksmith & Security, have complete faith. Our professionals can instantly arrive at your location & offer you the best help. Whether you need a transponder key programming service or a key replacement, our locksmith service can make one for you. We have certified locksmiths with years of experience in professional key making. Our teams work with laser precision to give you an exact copy of your existing key.
When it comes to key making, we are second to none. Whether you require key cutting service for cars, homes, or workplaces, our experienced team is only a phone call away.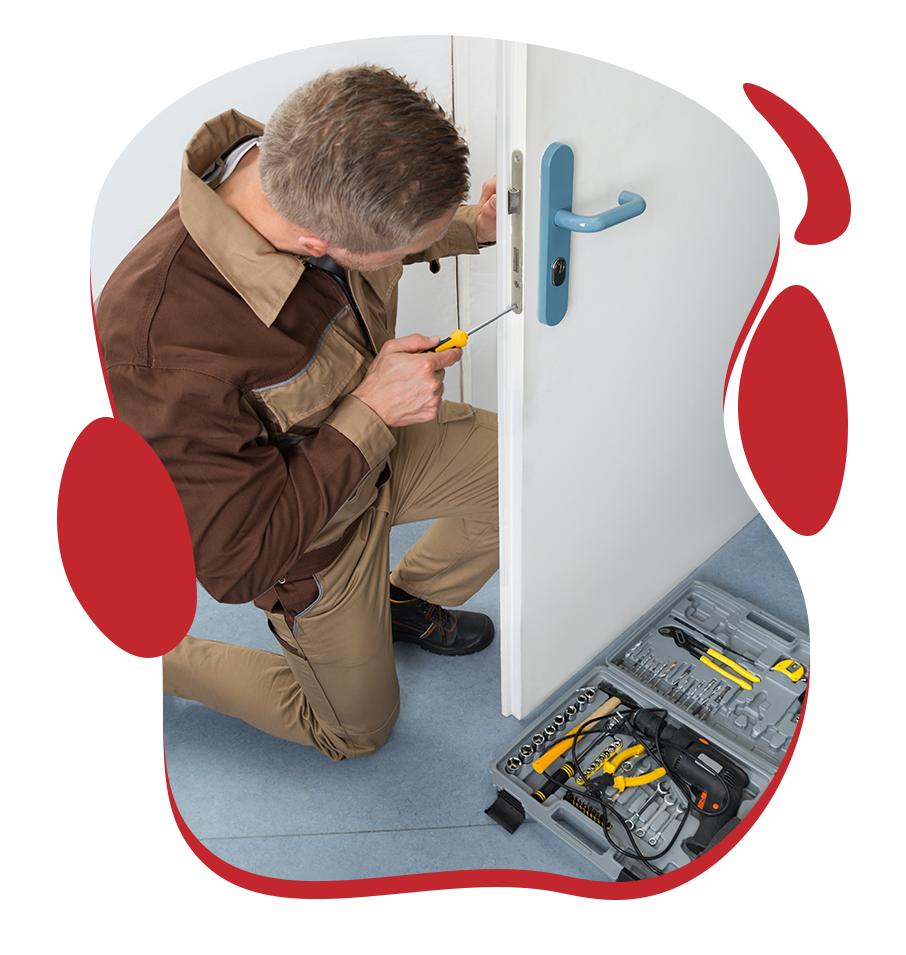 Hire Our Residential Locksmith
Services for New Lock Installation

in Glen Rock NJ
Shifting home is not easy, and when you move into a new house, you face many challenges. One among them is ensuring your home has the best security in place. Are you concerned about the prowling intruders and suspicious individuals walking around in your neighborhood? If you're a concerned resident of Glen Rock, then call our professional locksmith in Glen Rock, NJ. We provide residential locksmith experts who can help you with just about any lock installation service for your home. Want to install a modern-day smart lock solution, or you're more of the mind for a traditional lock type, call our professionals now. We can help you with deadbolt locks, safe locks, home keys, lock rekeying, new lock installation, lock replacement & much more.
Want to make sure your residence is perfectly secured? Call our residential locksmith in Glen Rock, NJ.
A Wide Range of Locksmith Services
Lock Installation
& Repairs ​
Get Best Security Systems
at Your Commercial Space

in Glen Rock NJ
As a store owner, prying eyes and burglars are always on your mind. The last thing you want is someone snooping around the aisle, picking up something off the shelf, and walking away casually. You don't want that to happen to you now, do you? Suppose you don't want to be a victim of shoplifting. In that case, Alpha Locksmith & Security can help secure your commercial space. Our team of experienced locksmiths can handle various tasks such as ensuring your workplace has the best CCTV installation, the latest access control systems, alarm systems, buzzer systems, intercom setups, and much more. We offer you a complete security package when you call us. We can install all kinds of modern & traditional lock types at the premises, ensuring your store gets foolproof security. After all, it would be best if you didn't experience any financial losses.
Let us prepare the perfect first line of defense at your commercial location, giving it a state of the art security.
Having a Lockout Emergency?
Call our Emergency Locksmith

in Glen Rock NJ
Getting locked out of the house can be tragic. It can create many worries, primarily if the incident occurs in the middle of the night. Times as such, you don't have anyone to reach out to. With our professional help, you don't have to worry about a lockout ever again. Call our emergency locksmith in Glen Rock and get the best locksmith service now. Our mobile locksmith has the tools & the expertise required to unlock any door lock. They can work on modern locks, traditional locks & access control systems. Now you don't have to stand out in the cold, starry night waiting for help to arrive.
Just call our emergency locksmith & our professionals will be with you shortly.
Why Choose Alpha Locksmith & Security for Your Locksmith Service?
Reliable locksmith companies are difficult to find especially if you're looking for someone you can trust with your lock jobs. At Alpha Locksmith & Security, we provide certified locksmiths who will make sure you're completely satisfied with our services. If you're curious what values we can bring to you, then here are a few reasons why our locksmith company can be the best option for you:
Customer satisfaction is our top priority so we do everything we can to serve you better.
Our mobile locksmith company has fully equipped vans with the latest technology.
We can provide key cutting service with laser precision meeting your needs.
We have years of experience in performing all types of lock & key jobs.
Need a reliable & professional locksmith to help you with your lock & key problem in Glen Rock NJ?

Security Systems Installed